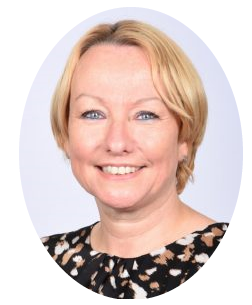 Welcome from our CEO
Dear Parents and Carers
It is my pleasure to welcome you to Walsgrave CE Academy. Our school is a member of the Inspire Multi-Academy Trust of five primary schools. The other schools are: Clifford Bridge Academy, Hearsall Community Academy and Stockingford Academy and Whittle Academy
Walsgrave is a Church of England primary school and to this end we try to ensure that there is a Christian distinctiveness at Walsgrave. However, we welcome everyone to our schools regardless of their faith or beliefs.
We are all positive about the autonomy and independence that comes with our schools being a group of academies working together. The schools are accountable to a 'Board of Directors' and the 'Local Governing Body'.
At Inspire Education Trust we are passionate about making a difference to the lives of our children. They are at the heart of everything we do and we strive to Inspire all learners and want all our schools to be the best they can be and for each child to discover the skills, abilities, talents and interests that lie within them.
The schools have a desire to question, change and innovate to ensure that what they provide enables our children to become successful learners, confident individuals and responsible citizens.
We believe in working in partnership, enabling us to ensure all children achieve their full potential. Our schools know the impact that working collaboratively can bring.
At the same time, we recognise the importance for each school to retain and promote their individual identity. Every school has its own context and challenges. This is why we encourage our member schools to lead and manage in a way that preserves that individual identity and responds to the specific needs of their children and community.
The combination of autonomy and collaboration across key areas of leadership and management, underpinned by shared values and best practice is what makes our schools special.
We want to work in partnership with parents and carers and will provide regular opportunities for you to come into school. We have an open door policy and all problems and concerns will be promptly dealt with.
Both of my children attended Walsgrave so I know what a special place it is. I now hope to see your children when I am in school to share and celebrate with them their hard work, efforts and achievements.
Lois Whitehouse
CEO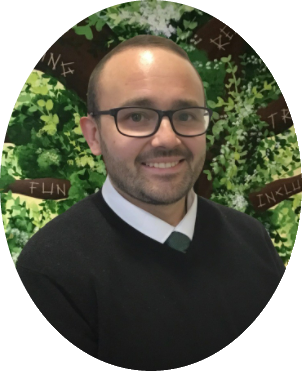 Welcome from our Head Teacher
Dear Parents, Carers and Friends of Walsgrave Academy
We would like to extend a warm welcome to all the children, their families, friends, and members of the local community who are central to the life of Walsgrave CE Academy. Our whole school community values the contribution every child brings, which makes our school a happy and fun place to learn and work. Our mission statement is: 'Together We Thrive' and this sentiment underpins all we do.
As a Church of England Primary School, we have close links with St Mary's Church, collaborating regularly throughout the year. This collaboration, as well as celebrating our school's cultural diversity, helped us to achieve our Outstanding SIAMS (Statutory Inspection of Anglian and Methodist Schools) inspection result in June 2015.
At Walsgrave CE Academy we believe in encouraging children to know how they learn best. Pupils need to understand why learning is important and to be as involved as much as possible in their own learning. We get to know each pupil extremely well, recognise their potential, tailor individual learning needs and support each pupil's learning with high quality teaching, learning and resources. We offer a bespoke and exciting, broad and balanced curriculum that is enriched by visitors, educational visits and memorable experiences. We are passionate about all children having core skills in Reading, Writing and Maths, as well as opportunities for them to become artists, musicians, historians etc. Children feel safe and happy in school and they tell us that they look forward to coming to school every day (and so do we!).
We believe that every child can do amazing things, and it's our job to help make this potential a reality. With an outstanding education, every child has the freedom to choose their own future. As you're the most important person in your child's life, it's really important that we work together to support each other in making sure your child gets the best education possible.
If you would like to visit Walsgrave CE Academy, we would welcome the opportunity to show you around our lovely school. Please contact the office on 02476 612161 or email admin@walsgraveacademy.org. I can guarantee that you will not want to leave!
With kind regards
Damien Sowerby
Headteacher